Want to audition for musical theatre college programs, but unsure how to get started?
Let us be your guide! Get our FREE resources ⬇️
College MT Auditions Q&A Masterclass
---
Watch the replay
& Get the FREE Guide
Listen to the weekly Broadway Vocal Coach podcast!
Every Monday BVC vocal coaches Cynthia Kortman Westphal & Chelsea Wilson sit down to discuss their expert advice and experience in the world of Broadway and musical theatre.
Tune in every Monday anywhere you listen to podcasts!
Ready for expert help?
BVC Aspire is the program for you.
Let our resources and expertise take the guesswork out of the audition process so that your focus can stay on showcasing what makes YOU special.
A four-month college audition prep program for rising high school seniors.
We are now accepting deposits for our 2024 program
Save Your Spot: 2024
Say "Goodbye!" to Overwhelm
BVC Aspire is your one-stop-shop for audition preparation. No more cobbling together all the help you need. We've thought of everything so you can feel confident going into audition season!
Private one-on-one performance coaching
12 hours of song and monologue performance coaching. Work with your own designated performance coach who will see you through the preparation process all the way through filming your pre-screens.
Your audition material
Choosing the right material is key, and good material does half the work for you! And you're in expert hands, since choosing repertoire is something we do best. We'll help you select audition material that best illustrates your unique talents and personality. Your personalized recommendations include two monologues and up to three songs.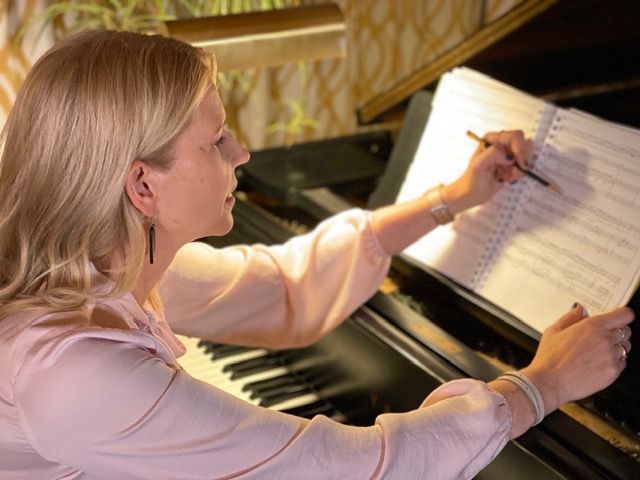 Song cuts and piano tracks
You'll need clean, well-cut hard copies of your audition songs as well as professional-level piano tracks to accompany your pre-screen videos and practice sessions. Check! That's all included.
Mock auditions and college expert masterclasses (x2)
Work out the kinks on our mock audition days, and hear from program directors and faculty members at the schools you are applying to. After all, it's the people that make a program really "sing!"
Private dance coaching
Should you need it, you can add-on our optional dance package to get four hours of private dance coaching.
Monthly Parent / Student Webinars
Stay in the loop with where your child is at in the process and mentally prepare for what's coming next. This the ideal time to ask all of your questions and connect with other families on the same journey.
"I got into my top choice program, with a scholarship!
I couldn't have done it without Aspire."
-Eve, BVC Aspire Student in Michigan
We're Your Broadway Vocal Coaches
It takes specialized training, a supportive community, and a lot of heart to pursue your dreams.
If you aspire to be on Broadway, then we have the training you need to get there!
Cynthia Kortman Westphal is a Broadway music director and tenured faculty member at the top musical theatre program in the country.
Chelsea Wilson is a top voice teacher and vocal coach, including work for Broadway productions like THE PHANTOM OF THE OPERA, SCHOOL OF ROCK, and more.
Our students are starring on Broadway and pursuing fulfilling theatre careers around the world.
BVC Aspire
EARLY BIRD REGISTRATION
We are now accepting deposits for our 2024 program.
BVC Aspire runs June 1st- September 30th
Save Your Spot: 2024
We are your Broadway Vocal Coach
Get all your questions answered by experts who know.
Register to attend our free Q&A webinar. Can't make it live? Register to get the recording the next day!
For more exclusive content and a glimpse into the musical theatre industry, join the BVC community! ⬇️