2023 Gift Guide for Musical Theatre Performers & Broadway Lovers!
Oct 18, 2023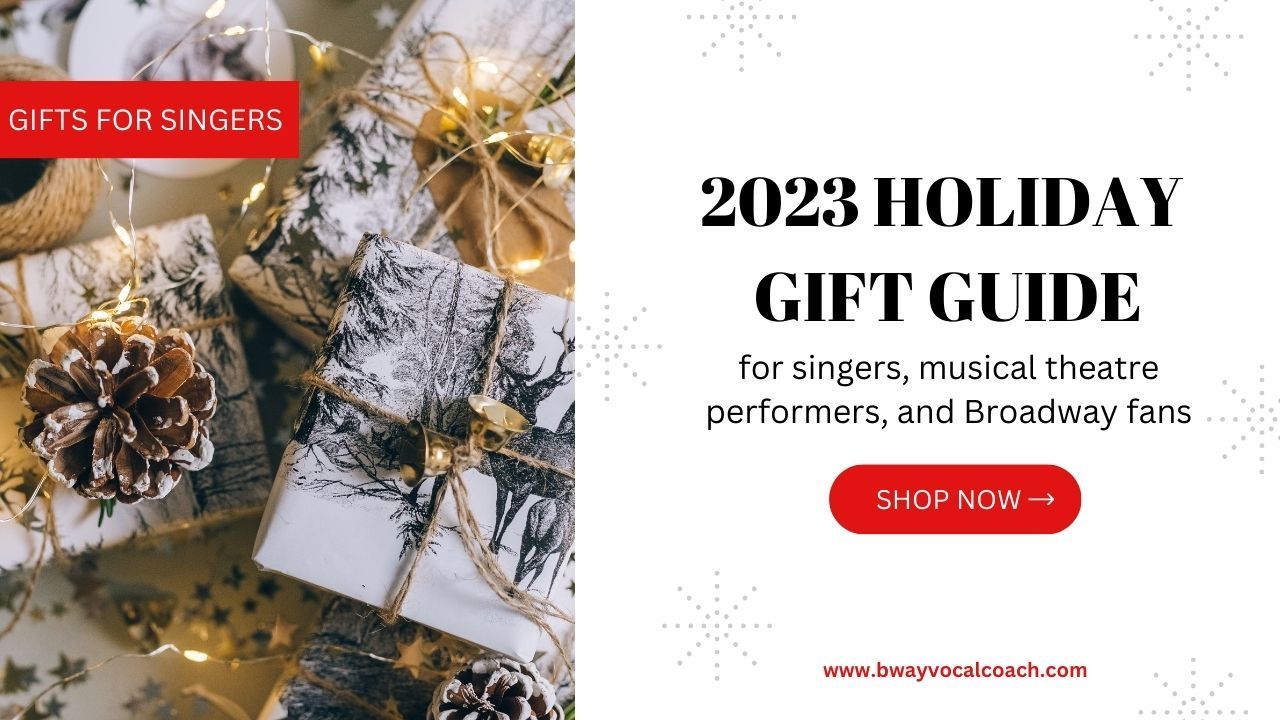 It's that time of year! Need a holiday gift??
Do you still need a gift for the singer in your life? No judgement if that singer you're shopping for… is you. 😘
Here are the best gifts for musical theatre performers and Broadway lovers in 2023!
BOOKS
1. "The Secret Life of the American Musical: How Broadway Shows are Built" by Jack Viertel
A favorite of Chelsea's, this book makes you feel as though you were there in the rehearsal room, in the front row of the theater, and in the working offices of creators and producers as they developed some of the biggest musicals of the last eighty years. A must-read for musical lovers and students!
2. "Big Magic: Creative Living Beyond Fear" by Elizabeth Gilbert
A favorite of Cynthia's! From the worldwide bestselling author of Eat Pray Love, this book is a must-have for anyone looking to find more joy and fulfillment in their creative lives.
3. The Singing Athlete By Andrew Byrne
For the singer who wants to take a deep-dive into singing, the brain, and the body!
4. Experiencing Broadway Music - A Listener's Companion By Kat Sherrell
Kat Sherrell is a Broadway musician who offers an insider's perspective on the development and execution of past and present Broadway scores. You'll be amazed how much detail is in the music!
5. Acting the Song - Performance Skills for the Musical Theatre By Tracey Moore
This book guides readers through musical theater elements, classroom workshops, and the world of professional auditions and performances.
6. Shy: The Alarmingly Outspoken Memoirs of Mary Rodgers By Mary Rodgers and Jesse Green
Feel inspired by the memoirs of Mary Rodgers―writer, composer, Broadway royalty, and "a woman who tried everything."
7. Life is Like a Musical By Tim Federle
A lighthearted and witty self-help guide to encourage readers to step into the lead roles of their own lives—from lessons he learned from being in showbiz.
8. Stage Actor's Handbook By Michael Kostroff and Julie Garnye
A guide filled with the secrets of the industry. Working actors, Michael and Julie, share the multitude of unwritten yet well-established protocols that are traditionally passed along by word of mouth. Be ahead of the game and the etiquette before you step backstage!
9.

What Will I Do With My Love Today by Kristin Chenoweth
Broadway and screen star Kristin Chenoweth's whimsical adventure about adoption reminds kids they have an abundance of love and kindness to share, whether adopting a pet or expanding their family.
10.

I'm Not Philosopher But I Got Thoughts

by Kristin Chenoweth
Journey through some of Kristin's most vulnerable and humorous personal stories, within this inspiring high-design, colorful book featuring philosophical-ish musings on connection, creativity, loss, love, faith, and closure.
11.

My Moment

by Joanna Gaines
An inspiring and empowering collection of essays accompanied by beautiful black-and-white photography from a diverse group of women on the moment they realized they were ready to fight for themselves.
ALL HAIL ATOMIC HABITS
1. "Atomic Habits" by James Clear
You don't rise to the level of your goals, you fall to the level of your systems!! If you're on our email list, you know how much Cynthia loves this book (and loves to reference it!)
2. Habit Journal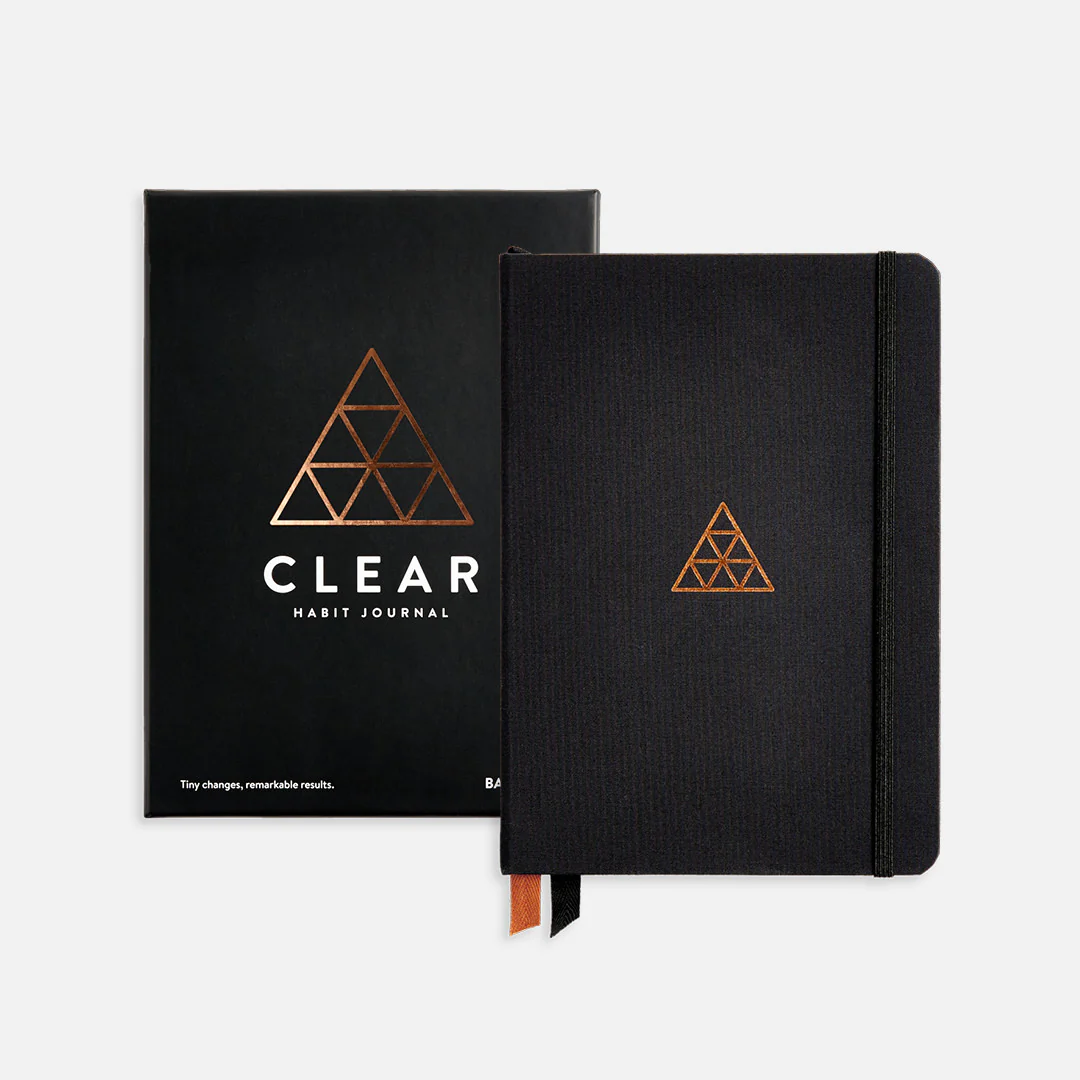 What better way to help your recipient kickstart their goals than a beautiful habit-tracking journal made in collaboration with James Clear himself? This is a combination dot grid notebook, daily journal, and habit tracker made to align with the practices shared in Atomic Habits. And yes, Cynthia uses it daily.
3. Atomic Habits: "1% Better Everyday" Ink Pen
Who wouldn't love to write out their goals with a pen that features a key idea from James Clear's teachings?! Included inside every box is a pocket-sized habit tracker to help you on your habit journey. No, Cynthia doesn't have the pens yet. It's on her list. 🤞
THERAPEUTIC & SINGING ITEMS
1. Singer's Soothing Throat Spray
Your magic saving grace for a slightly sick singing day! This all-natural honey & lemon spray promotes vocal clarity and comfort with moisture for your throat. This is a great product for the singers to keep in their bag and have on hand for any vocal emergency!
2. Yogi Honey Lemon Throat Comfort Tea
Ready for us to spill the tea? 😉 This delicious honey and lemon tea has all the magic ingredients to soothe an inflamed throat—AND makes the perfect stocking stuffer!
3.

Humidifier
Gotta keep those vocal cords hydrated! Help the singer in your life keep their environment moisturized, especially if they live in a dryer climate.
Any humidifier should do the trick, but here's a highly rated and affordable one on Amazon!
4. Facial Steamer

For a more targeted approach to vocal steaming, these hand-held facial steamers work wonders!
Any humidifier should do the trick, but here's a highly rated and affordable one on Amazon!
5. Sing Ring by OOVO
Cynthia's favorite "straw" for SOVT! (Semi-occluded vocal training.) Find your perfect "vocal resistance" while vocalizing with four levels in one device. The Sing Ring will help you fix vocal strain, overcome breaks, and build a stronger voice. And it's super small and portable!
6. Singing/Straw Set
Make vocalizing a breeze with the patented Singing / Straw™. It's a metal, reusable, sustainable straw phonation tool that singers, vocalists, and speakers can use to promote more efficient vocal fold closure and release extra tension. In other words, magic!
Use code CHELSEA10 to get 10% off your order! Shop the Singing/Straw here.
APPS and DIGITAL PRODUCTS
1. Chelsea's Warm-Up Series
Take all the guesswork out of warming up your voice! Simply press play and sing through one of three guided vocal warm-ups—ideal for mixing, belting, or singing "legit!" Each series comes with a detailed PDF guidebook and an audio file recording of the warm-up track, ready for instant download.
Shop the Warm-Up Series here. Use code BVC20 to take 20% off your order!
2. BVC ACADEMY - Musical Theatre Training in an Online Course!
Whether your goal is community theatre or Broadway, develop the skills and confidence you need to go from the sidelines to the stage. You'll explore seven unique musical theatre genres within this comprehensive online course. By the end, you'll have the foundations and techniques that you'd learn within a BFA musical theatre program.
Purchase & access the BVC Academy here
2. BVC MASTERCLASS - Ongoing training with industry leaders and expert teachers!
Think of them like deep-dive interactive lectures where we get into the nitty-gritty way beyond what we can do in regular studio classes! These masterclasses will focus heavily on technique, so we'll pick singers randomly as we go, and they'll demonstrate examples instead of singing full songs.
Purchase & access BVC Masterclass here
3. Appcompanist
The ultimate tool for any musical theatre singer in need of a pianist!! It's like having a Broadway music director in your back pocket. This app includes a huge library of musical theatre songs that can be played in any key, at any tempo, with and without guide melodies.
Purchase a subscription and download the app here.
ORNAMENTS
1. Customizable Playbill Ornament
If the Broadway fanatic has one cast album constantly playing on repeat, then this ornament is the perfect way to commemorate their favorite show! You choose the Playbill, and this Etsy maker will create it for you.
2. Tony Award Ornament
This ornament captures the essence of Broadway's most prestigious honor in a dazzling and miniature form—the perfect gift for anyone aspiring to earn a life-sized version someday! 😉
3. Santa/Broadway Ornament
🎶 Santa Clause is coming to town 🎶—Broadway specifically in this whimsical and classic ornament fit to be a crowd-pleasing stocking stuffer!
OTHER BROADWAY ITEMS
1. Customized Tote
This tote is perfect for your loved one to carry all of their essentials to rehearsal while supporting their favorite show! You get to choose up to two playbills to feature, making it a personalized and thoughtful gift!
2. Theatre Tote Bag
Have a clever and witty theatre enthusiast in your life? This bag is sure to make them smile every time they use it!
3. "I can't, I have rehearsal" Mug
#Relatable!! Need we say more?
4. Playbill Binder

Have a Playbill collector in your life? This festive binder is made to fit the size of Playbills and keep them all safe for memory keeping!
5. Broadway Pillows
These pillows are perfect for anyone laying their head down at the end of the day, dreaming of being on the big stage someday! Choose from a selection of hit shows, or submit a request if your loved one's favorite isn't listed!
6. Shakespearean Insult bandages
You know what a paper cut calls for? A quippy Shakespeare bandage, of course! This silly pack of bandages makes the perfect stocking stuffer or white elephant gift!
7. Musical Theater Earrings
Can you imagine seeing Hairspray WITH Hairspray Playbill earrings?! Your loved one is sure to be the best dressed in attendance! This Esty store features numerous famous musical Playbills to choose from.
8. Keychain
9. Lunch Box
Rehearsal days are long and require a plethora of snacks and liquids to keep any actor going. This Broadway-themed lunchbox is perfect for holding all of those essentials!
10. Pencil Set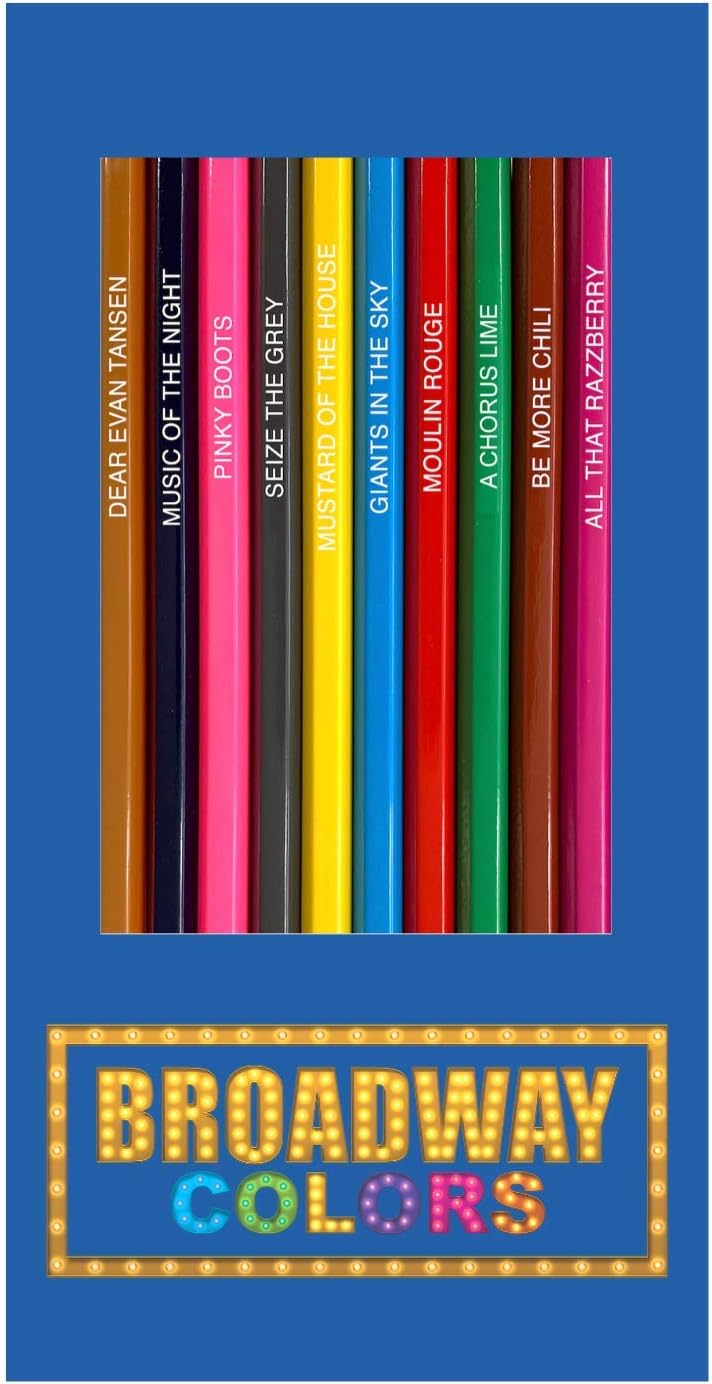 Any musical theater fanatic also loves a good Broadway pun—so why not include these clever & punny colored pencils in their stocking this year?!
RANDOM BROADWAY GAMES AND PUZZLES
1. "Be a Broadway Star" Boardgame
Sing, act, and dance your way to a Tony Award in this fun, family board game! This interactive game is great for ages 8+ and testing your Broadway knowledge.
2. Broadway Jigsaw Puzzle
This 1000-piece puzzle features famous Broadway posters, and would be fun to finish, glue, and frame to use as a poster in your own room!
3. Spontuneous Board Game
A sing-along board game that is fun for the whole family! Spontuneous brings out the star in everyone and it's easy to get everyone involved.
If you're interested in exploring more musical theatre-related content - check out the Broadway Vocal Coach podcast! Or check us out on Instagram, and get involved in the conversation!
Are you a musical theatre performer and wondering what your next step should be? Take our Quiz - we can't wait to hear your story and help you take the next step in your career.
Let's Keep in Touch!
Join our mailing list to receive the latest news and updates from BVC.
We hate SPAM. We will never sell your information, for any reason.